Certified Financial Risk Manager (FRM) with experience in development and implementation of risk models and policies, financial products. Expertise in market risk analysis (derivatives, equities, FX, fixed income) and portfolio risk management.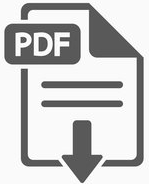 Download Resume PDF
Core Proficiencies
Enterprise Financial Risk Management: market, credit, and operational risk
Portfolio risk: assessment and control
Non-linear derivatives: valuation and risk analysis
Expert proficiency: Excel, VBA, Python, SQL, Bloomberg Terminal, Jira.
Intermediate proficiency: MATLAB.
Basic proficiency: SAS, R.
Analytical and problem-solving skills
Team-leading and coaching
Prioritization and delegating skills
Education
MBA — Schulich School of Business, York University | Toronto, Canada
2021 - 2023
Focus: Financial Engineering and Risk Management (Risk Management in Financial Services, Applications of Data Science, Stochastic Calculus, Numerical Methods, Derivatives, Fixed Income).
Master of Economics — Higher School of Economics (HSE) | Moscow, Russia
2010 - 2012
Focus: Finance (Financial Services and Products, Capital Markets, Wealth Management, Investment Banking).
Master of Engineering — National Research Nuclear University (MEPhI) | Moscow, Russia
2003 - 2008
Focus: Automation and Electronics (Hardware and Software Engineering, Physics, Calculus).
Professional Experience
Head of Risk Management Methodology, FINAM | Moscow, Russia
2019 - Present

Implementation of regulatory requirement changes for initial margin calculation.
Development risk assessment model for portfolios with options.
Methodology design of option regulatory requirements for the U.S.-based branch.
Maintaining internal methodologies and documentation (enterprise risk management framework, market, credit, and operational risks).

Financial Risk Manager, FINAM | Moscow, Russia
2014 - 2019

Daily brokerage risk management operations.
Clients' portfolios monitoring and control.
Portfolio risk analysis improvements.
Trading instruments' management improvements.

Private Asset Manager/ Financial Consultant | Moscow, Russia
2011 - 2014

Market research, investing, portfolio and risk management consulting.

Electronics Development Engineer, MDB Compas | Moscow, Russia
2008 - 2011

Design and development of control systems, GPS/GLONASS navigation systems.
Project management and support
Certification and training:
Volunteer Experience
Contributing author for FRM exam - Global Association of Risk Professionals (GARP), 2019
Vice President of PR, Moscow Toastbusters Club - Toastmasters International, 2019-2020
Web-developer for educational projects (PHP, JavaScript) - an online IELTS-preparation service and a Spanish-studying portal, 2009-2021
Languages
English (advanced, IELTS 7.5) | Russian (native) | Spanish (basic)